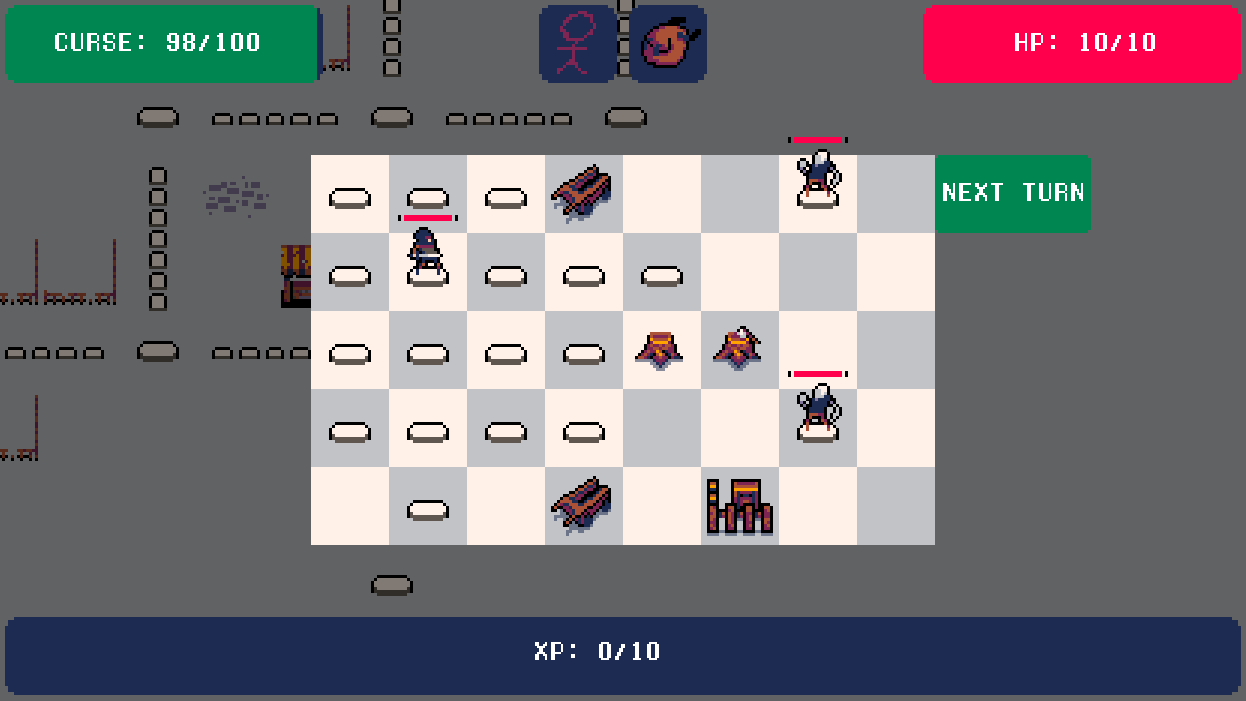 Dukkha
Use just your mouse.
Tactical strategy. Somewhat Kingsway\Fire Emblem.
Fights: your turn - their turn - your turn - their turn - ...
You can move and attack afterwards (or press next turn after moving)
The point is, you have a curse. And you need to eat a plant from time to time.

It's not obvious, but you can upgrade your stat in a character menu (yea, I didn't have time to make it look good, but anyway you can spend your skill points on some stuff)
art, code, design, sound - me (ustance)
music - Myst on the Moor Kevin MacLeod (incompetech.com)
Licensed under Creative Commons: By Attribution 3.0 License
http://creativecommons.org/licenses/by/3.0/
story, design - 42nd sense
I'll need to finish this later. Didn't have time to put the main story in. :(
I am deadly tired and don't know english so much, sorry. I'll fix it tommorow, I need some sleep.